If there's one constant about healthcare in this country, it's that it is always evolving, thanks to technology and innovation. From streamlining processes to admit or discharge a patient faster to developing a vaccine for COVID-19, these improvements have had direct impacts on patients' lives.
But it's not only the patients who have benefitted from the rapid changes we're seeing in healthcare technology and innovation. Healthcare providers also see gains from these advances and as the trend in healthcare technology continues, these providers will need to continue to invest in innovation to stay competitive in their market and provide the service their patients have come to expect. If they don't, they may lose patients and revenue.
Below are just a few advances that are not only making an impact in healthcare delivery today, but also are some of the biggest areas of opportunity for healthcare providers.
Telehealth 2.0
The COVID-19 pandemic accelerated the growth of telehealth services as patients needed to access their healthcare provider in a safe yet effective manner. After the rapid rise at the onset of the pandemic, virtual doctor visits have started to stabilize but are still at levels higher than those seen prior to March of 2020.
In fact, according to a report from McKinsey in July 2021, telehealth use is now at levels 38 times higher than before COVID-19, ranging from 13% to 17% of visits across all specialties. Industry experts believe the telehealth industry is now maturing and focusing on more than simply urgent care and primary doctor visits. Bigger telehealth players are starting to build out specialized virtual clinics for high-cost conditions like migraines and kidney disease and as such, these companies are raising billions of dollars to do so.
As telehealth matures, so does the attitude amongst healthcare providers toward the practice. According to a physician survey by the American Medical Association, 75% of respondents said telehealth allowed them to deliver high-quality care, and more than 70% said they will increase its use. What's more, patients also appreciate having a telehealth option when interacting with their care team and expect the opportunity to meet virtually as well as in-person. This means that clinics that don't offer telehealth services need to start thinking about doing so, and those that do need to ensure their infrastructure, equipment and processes continue to evolve along with the technology.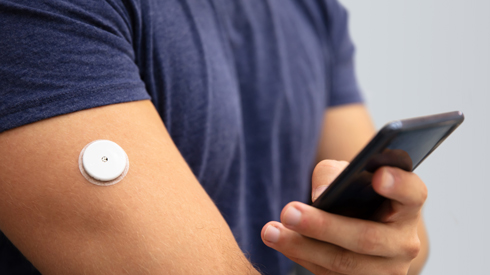 Remote Patient Monitoring
Just as telehealth services exploded over the past few years, so too has Remote Patient Monitoring (RPM). With RPM, healthcare providers and their patients can continually stay in touch to coordinate treatment and manage complex illnesses. Through implantables and wearable devices such as blood pressure cuffs and other sensors, doctors collect patient information passively which they can access, review and act on. What's more, patients can also generate their own data using RPM, including their health history, biometric data, any symptoms they're experiencing and information about their lifestyle. This ensures their healthcare provider has the most up-to-date data, while also empowers them to modify their behavior to create healthier outcomes.
In addition, the ability to manage their patients' chronic conditions remotely enables healthcare providers to reduce costs and save time - for both themselves and their patients - while improving healthcare delivery. This is especially critical now, as healthcare professionals leave the industry in record numbers; RPM can help clinicians better reach their patients, collect critical data, provide medical management and ensure the patient is being taken care of without having to see them. And with commercial insurance companies and Medicare seeing a dramatic increase in the use of RPM, it's an area of healthcare that will continue to grow. As it does, so too will the providers that invest in and use the technology.
Big Data, Artificial Intelligence + Machine Learning
The term "Big Data" was coined in the 1990s to refer to data sets that are too large and complex to analyze by common software. Today, the term is used in the medical field in reference to uncovering health patterns, suggesting solutions and offering answers to complex questions. In 2022 and beyond, big data, coupled with Artificial Intelligence (AI) and Machine Learning (ML) will only expand in use across multiple healthcare sectors.
In fact, the global AI market size in healthcare was valued at $10.4 billion in 2021 and is expected to grow at a compound annual growth rate (CAGR) of 38.4% from 2022 to 2030. This growth is fueled by growing datasets of patient information, an increase in demand of personalized medicine and the rising demand for reducing the costs of healthcare.
What's more, an aging population, changing lifestyles and the prevalence of chronic diseases has led to an increase in demand for an improved understanding of diseases in their initial stage which could lead to improved diagnosis. To help achieve this, AI and ML algorithms are being used and integrated into healthcare systems to accurately predict diseases in their early stage based on historical health datasets.
This could have a profound effect on diagnosing and treating chronic and fatal conditions like cancer, heart attacks and more and give those healthcare providers who use AI and ML a competitive advantage.

Mental Health Technologies
Nearly 800 million people, or 11% of the global population live with a mental health condition, and it's no secret the last two years of pandemic living has taken its toll on us all. As a result, healthcare technologies in the mental health arena have grown, and Deloitte Global predicts that global spending on mental health apps will reach close to $500 million in 2022.
Mental health technology includes innovations such as smartphone-assisted therapy, which uses chatbots and mobile apps to analyze patients' voice and speech patterns to flag any signs of emotional instability. While these technologies don't provide any immediate solutions, they do provide support and redirect the data to the users' healthcare providers.
Another innovation around mental health technology is online symptom tracking, which empowers patients to report their symptoms daily rather than having to wait for their next therapy visit. This enables healthcare professionals to have access to their patients' updates and act accordingly, if need be.
It's true that these apps will need to win over regulators and payers, but with more patients and providers using them, they are becoming a trusted component of the mental health ecosystem.
---
As healthcare providers use technology more and more in patient care, the landscape of tools and resources continues to grow and change. And as this innovation evolves in 2022, Ascentium Capital is proud to support the industry by providing financing for healthcare technology companies.
To take advantage of our flexible equipment financing and working capital loans, fill out this quick form and a member of our healthcare technology financing team will get in touch!