Continued Growth—An Industry Hallmark
Sales of medical devices around the world are predicted to reach $800 billion by 2030. The U.S. currently leads the world market with more than $180 billion in annual revenues and the industry has shown sustainable growth over the past few years.
Industry outlook for medtech and medical device companies continues to be positive for 2019. Experts predict growth in medtech earnings before interest, tax, depreciation and amortization of between 4.5% and 5.5%. They also predict that medical device companies will see growth via innovation, with sales in emerging markets expected to grow more than 10%.
While medical device companies track the impacts of the new Congress, changes in FDA regulations, and U.S.-China relations, the industry remains focused on redefining health care. Investor and company strategies are poised to make a significant impact across all parts of the industry in 2019, expanding beyond traditional approaches. Medical devices are taking an increasingly important role in digital health care by way of the Internet of Things, artificial intelligence and machine learning.
Tech Innovation Characterizes Industry Trends
Although hospitals remain the traditional foundation of the medical device market, the base has begun to expand into more nontraditional spaces. "Digital health" is at the forefront of this expansion as technological innovation redefines device to include small handhelds or wearables along with their larger predecessors.
Industry experts see an increase in new partnerships between digital health companies, payers and care providers. While these partnerships have been under exploration for the past few years by health care companies as well as investors, they will become more noticeable in the marketplace in 2019. Some experts predict that highly recognizable technology players like Samsung, Apple, Google and Microsoft will enter the medical device arena, presumably through partnerships of some kind.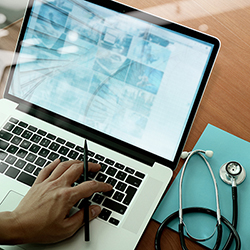 The medical device industry in 2019 will see a continuation of innovative digital health care through consumer-friendly devices. In-home diagnostic kits, for example, are expected to become much more common this year, so that patients have the option to perform simple diagnostics like urinalysis and some blood work at home.
The Internet of Things (IoT) has begun to play a significant role in medical devices. An example of application of IoT in the industry is the use of smart devices connected to devices like glucometers, blood pressure monitors and cardiac monitors. Results that can be read via smartphone or tablet provide a new level of accuracy and immediacy to healthcare providers and patients. This could result in increased patient safety and more timely treatment because of the ability to act quickly based on real-time and highly accurate data. The ability of digital devices to operate over both public and private networks could provide seamless continuity of care from hospital to home.
The IoT is also a player in the wearables market. This market is likely to bring a new definition of "medical device" to the industry with capabilities like blood pressure, blood sugar and temperature measurement housed in something like a wristband or watch. A surge in such devices may be on the horizon with the de novo program, an FDA category for medical devices that don't fall into current categories. This approval pathway saw an increase in 2018, and it is expected to continue to be utilized going forward. The de novo classification could prompt wearables companies like Garmin and Fitbit to step into the medical devices space, perhaps through partnerships.
Artificial intelligence (AI) and machine learning are making their mark on medical devices. This is hailed by some as "transformative technology," and current trends include these areas:
To improve the management of chronic diseases, companies are using machine learning to monitor patients through sensors. Delivery of treatment is automated through connected mobile apps.
AI-driven platforms are being integrated into medical scanning devices to reduced exposure to radiation and to improve image quality.
Companies are integrating AI and IoT for improved monitoring of patient management of treatment protocols.
While AI and machine learning are being employed in diagnostic and therapeutic devices, the reality of, for example, a robotic surgery assistant is still some time away—but the day will arrive when robotics are an integral part of health care. Before that day comes, the FDA will need to create a workable regulatory structure for the transformative technologies on the health care horizon.
2019 Key Growth Drivers
The IoT is a major growth driver for small and medium medical device companies. The medical device IoT market is forecast to grow at a compound annual growth rate of 25.2% until 2023. This translates to growth in the industry to $63.43 billion from $20.59 billion in 2018.
As health care delivery continues to evolve, fueled in part by IoT-enabled devices, new opportunities will arise for manufacturers that extend beyond acute care. Market shifts toward home-based, patient-participant health care are creating spaces for medical devices to fill outside traditional settings, including alternate care environments and direct-to-patient scenarios. Established manufacturers that pursue strategies to leverage their current technologies into new care delivery spaces, along with startups that include these new opportunities in their strategies, will be well-placed to take advantage of the changes in health care delivery.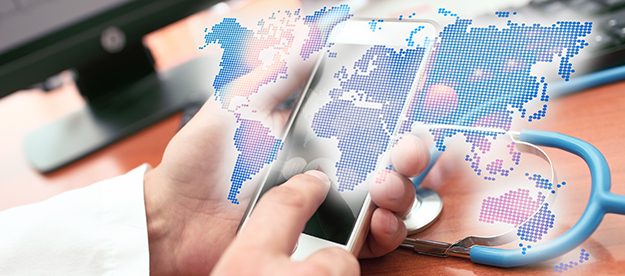 2019 Key Challenges
The positive industry outlook comes with several challenges that could present challenges to business owners, operators, and investors.
Legislative
There has been a moratorium on the medical device excise tax of 2.3% of U.S. sales that was included in the Affordable Care Act. This tax is scheduled to activate on January 1, 2020 and this knowledge may affect both investment and business strategies of small and medium medical device companies.
The FDA increased medical device fees as of October 1, 2018. The change applies to owners/operators of companies that manufacture and distribute medical devices in the U.S. The increase, based on inflation adjustments, is 5% over 2018 numbers, from $4,642 to $4,883 and will be in effect until September 30, 2019. Companies with $100 million or less in annual product sales may be eligible for the FDA CDRH Small Business Program, which allows reduction in fees for certain types of submission, such as premarket applications, premarket reports and produce development protocol. The majority of development-stage companies, therefore, could qualify for lower fees through the program.
The FDA also updated its Medical Device Safety action plan in November 2018, stating that it is "pursuing these changes to help keep pace with the increasing complexity of rapidly evolving technology." The "modernized" 510(k) clearance process will affect medical devices. Changes to process are focused on maintaining the FDA "gold standard" for safety and holding companies accountable for safety discrepancies, thus creating safer products for patients.
Through the press and legal proceedings, patients and providers have perceived weaknesses in the FDA approval process and they have a better handle on the potential long-term impacts of under-regulation. Social media is fostering better communication among consumers who seek information about medical devices that they are contemplating or that they already own. Patients' efforts to have a say in their health and well-being will help renew and reshape outdated regulations. Advocacy groups seeking to restore the consumer's rights and balance the protection offered to manufacturers will participate in the reintroduction of the Medical Device Safety Act in the 116th U.S. Congress. Though these activities may initially appear to be detrimental to the industry, the result is more likely to allow safe and innovative products to capture their markets
Economic
U.S./China trade activities could have a negative economic impact on medical device companies in the U.S. Medical devices are part of the sector that has been marked for imposition of higher tariffs. United States medtech firms sell $4.7 billion per year to China. The U.S. also imports $5 billion in medical devices annually from China. Tariffs could significantly affect the market, and company owners and investors are keeping close track of events in this area.
Cybersecurity
The benefits of the IoT medical device space come with challenges. As such devices are used more and more by health care providers and organizations, the security of their operating systems and of data being received and transmitted is a concern. Medical records are more valuable to hackers than financial data because of the high level of detail in the information. This information could be used in several ways, including insurance fraud through the creation of fake identities. Malicious attacks by cyber criminals could post grave risks to business operators, causing financial and reputation loss that could be irreparable.
Focus on Innovation is Key to Growth
Technology in various forms is primed to determine the growth and direction of the medical device industry in 2019. Companies and investors that can direct existing products or devise new ones that take advantage of AI, IoT, machine learning, and the blurring of the lines between "consumer device" and "medical device" may take the lead in the market over the coming months. In addition, those that can establish alliances and partnerships with new market players can leverage their growth substantially.
Economic and legislative factors must be tracked and addressed throughout the year, while the issue of cybersecurity must also receive rigorous focus for companies wishing to leverage the IoT for their products. With these challenges in mind, small and medium medical device enterprises should be positioned for growth in 2019.
---
Are you looking to expand or improve your medical practice or healthcare facility? Ascentium Capital offers flexible medical technology financing programs and working capital loans to help your business grow.
Contact us today by filling out this quick form, and a healthcare financing representative will help develop a program that suits your unique needs.
The mention of or links to third-party information, services, products, or providers does not imply endorsement or support by Ascentium Capital. Individual research should be done before use of any product, process or service mentioned.