Creativity and a community marketing approach are two things you may not immediately connect with the hotel industry. There's been a major shift in how hotel owners market to their communities, virtually overnight, and it's working.
In the face of big box stores, Amazon taking over retail online, and national chain restaurants in every community, local companies have mounted a campaign to revitalize community businesses. The "shop small" approach has taken America by storm and the hospitality industry has sat up, fluffed their pillows and taken notice.
Years ago, hotels—especially those located outside major cities or tourist locations—counted on business travelers or weekend weddings to fill their rooms. With a reduction in business travel due to heavier reliance in corporate America on virtual meetings, the hospitality industry has had to think about how to capture additional business to fill those rooms and have guests utilize their amenities. Add to that the rise in Airbnb as an alternative to a hotel experience and the disruption demanded a change.
Smart hoteliers are no longer marketing against their competition but are now focused on how they market to, and interact with, the people within their local community to expand their reach and grow their business.
To do this, hotel chains are focused on reputation management, social engagement and local promotions. Each plays a critical role in building the community interactions that in turn make hotels a good go-to spot for locals. The key word across all these actions we have seen pay off with customers is "local".
Reputation Management
Managing the hotel's brand, strategic messages and reputation within the community is extremely important. Influencing an audience on a local level has become key for hoteliers. This can be done in a number of ways: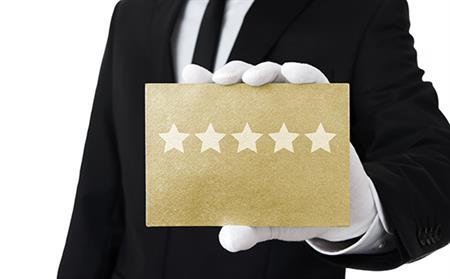 Innovation: Keeping on top, or ahead, of technology and other trends is imperative in this day. Online booking systems, self-service systems in the hotel, and technology to help personalize their visit are all things that hotel guests have come to expect. As a matter of fact, according to an article from SiteMinder, over 80% of online customers are willing to switch loyalties based on personalization. With a potential for an increase in hotel revenue of up to 6%, it is critical to pay attention to your brand's reputation.
Community Support: Whether sourcing local products, utilizing local growers for a farm-to-table menu or buying from microbreweries for interesting beer finds – becoming more focused on your community will make you a better neighbor. When you are highly focused on your community and small businesses, locals will appreciate the approach and want to give you their business.
Online Reviews: Today, online reviews can make or break a reputation. A study conducted by Harvard Business School exploring the connection between reviews, reputation and revenue, showed that a one-star rating increase for a restaurant on an often used site such as Yelp, can result in a revenue increase of 5-9%. Instead of leaving reviews to chance where you'll more likely than not receive reviews from people whose expectations fell short and are seeking the forum, take control to find a balanced overall rating by offering a service like GuestRevu. By proactively asking for a review it not only shows that you really care about your reputation, but happy guests will be more likely to share their views.
Social Engagement
As you build your brand across social marketing sites, think local.
Have someone on staff focused on social media as their day job. Consistently post about upcoming events and photos from past events to garner attention. Add pictures from around the hotel or its amenities to highlight its beauty or uniqueness.
If you belong to a hotel chain where the website is "corporate", see if you can add a microsite that has a local focus. Include local places of interest, great restaurants in the area, and shopping. This can be just as important in big cities or tourist locations as in more suburban or rural areas for guests.
Be on top of your brand across your social media channels. Highlight those in the community by reposting, retweeting, or simply engaging when guests post that they are at your hotel or if they might capture a great picture, mention you in a comment, or "check-in". Show you care – interest and engagement go a long way toward building relationships.
Local Promotions
Hotels have become very creative at bringing people in during off times. Are you a business hotel that wants to drive weekend bookings? Do you have a lot of big events like weddings or reunions on weekends, but would like to see your guest rooms nights increase mid-week? Get creative. A few different events hotels have used to address these challenges and engage the local community:
Girls or guys weekend: A revenue boost especially if you have spa services on-site and a great restaurant or bar. Plan promotions around sporting events or special interest conventions. Add in a champagne toast or local beer tasting before the big night out for a special package.
Themed events: We've seen author readings and book signings with a welcome reception to meet the author, chefs on-site for cooking demonstrations and private chef's dinner, or holiday weekend specials for couples or families.
Art exhibits: Team with an art gallery or work with local artists to bring their artwork for a pop-up exhibit. Events like these can be a great draw and show your support for the local community.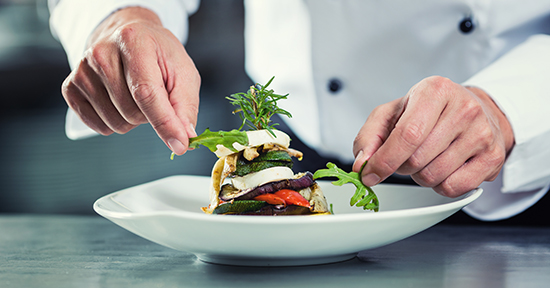 These three areas work together to manage your reputation, communicate and engage with the local community and offer exciting marketing events to attract new or gain repeat guests.
---
Ascentium Capital has a dedicated hospitality financing team at your service.

Click to watch this quick video and see how one hotelier used Ascentium's financing for technology upgrades, FF&E, and more!

Access quick and flexible financing to build your business – within your community or nationally. Be our guest and contact us today!