Central Consulting Group (CCG) provides customized software solutions for Architectural and Engineering (A&E) firms large and small. They have the motto, "You dream it. We can do it." on their website . . . and they clearly believe in that vision. Since 2002, CCG has been helping customers get more out of their software investment by customizing Enterprise Resource Planning (ERP) software.
ERP vendors, such as CCG, work with their customers when they have software-related requests that can have an impact on their bottom line and streamline their businesses. CCG provides solutions that translate these questions, requests – or dreams – into a reality that serves their client's needs. CCG is where customers turn for their ERP needs, but once the project is scoped, the cost of the solution needs to be considered.
And then the question becomes: how does this work within our budget?
So, when CCG wanted to go a step further with their "You dream it. We can do it." vision and offer financing solutions to their clients, they turned to Ascentium Capital. Their goal was to enable customers to quickly and easily make their dreams come true by offering the ability for clients to finance their complete product and service offering.

Are you interested in learning more? Download the case study and discover how CCG's solutions combined with Ascentium Capital's financing enables their clients to leverage their ERP services quickly, reducing Days Sales Outstanding (DSO) metrics and minimizing price objections through a flexible and affordable financing program.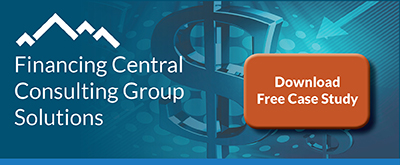 ---
Ascentium Capital wants to help your business, too. We can develop creative results-based financing programs to help improve your close rates.

To learn more about how offering financing to your business customers could impact your bottom line, contact us today.
The mention of or links to third-party information, services, products, or providers does not imply endorsement or support by Ascentium Capital. Individual research should be done before use of any product, process or service mentioned.